JULIA
27. Oktober 2020
2021-03-08 13:12
JULIA
Nur Handlungen bringen uns wirklich weiter
Julia Seidl Trainierin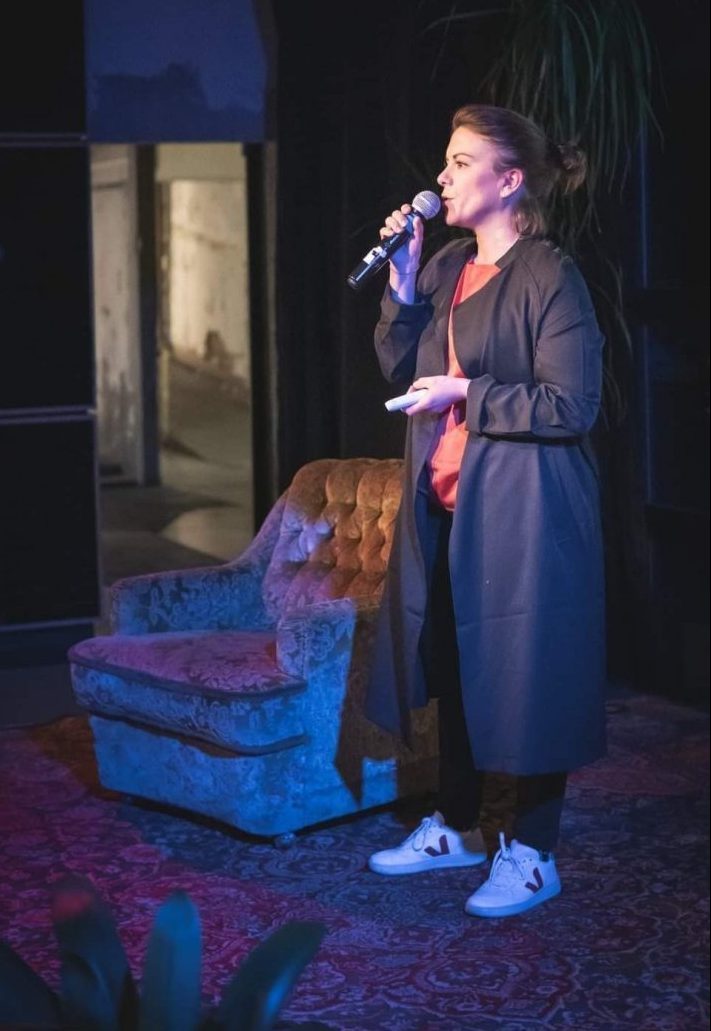 "Menschen dabei zu unterstützen in's TUN also in's ACTING zu kommen bereichert mein Leben. Wenn sie aus ihrer Comfortzone heraustreten, sich etwas trauen und persönliche Handlungs- und Freiheit gewinnen leuchten ihre Augen - jedesmal!"
Schon als Kind probierte sich Julia gerne aus. Sie spielte in allen möglichen Theater- und Tanzgruppen und plante Aufführungen. Eine Ausbildung machte Sie erst viele Jahre später. Davor studierte sie, gründete Unternehmen und machen sonst noch so einiges. Ruhig sitzen ist nicht ihre größte Stärke.
Vor 10 Jahren hat sie mit Ausbildungen in unterschiedlichen Genres der Theaterarbeit begonnen. Darunter Forumtheater nach Augusto Boal, Clowning, Actors Training nach Viola Spolin, Biografisches Theater, Improvisationstheater nach Neil Diamond u.v.a.
Ihre zweijährige Ausbildung zur Theaterpädagogin beendete sie 2014. Anschließend schloss sie einen Train-the-Trainer Lehrgang ab und trainierte Gruppen in "freiwilligen Organisationen". Sie spielte mehrere Jahre in der Erwachsenen-Spielgruppe des Tiroler Landestheaters. Sie trainiert bereits viele Teams und Führungskräfte in Unternehmen in den Bereichen Teambuilding, Storytelling und  Positionierungsstrategien. Seit 2020 spielt sie regelmäßig Improvisationstheater und gründete 2021 "Start-Acting".
equip yourself with the power of education
Learn the secrets to Life Success , these people have got the key.
I am free to learn at my own pace, follow my own schedule and choose the subject I want to learn from the syllabus. Great study portal for people like me.
Madley Pondor
/ IT Specialist
I need to get a certification for English proficiency and MaxCoach is my best choice. Their tutors are smart and professional when dealing with students.
Luvic Dubble
/ Private Tutor
I am happy with their arrangement of lessons and subjects. They reflect a scientific investigation into effective methods to adopt.
Florence Themes
/ Multimedia Admin
I'm a very strict person so I require everything to be organized and neat. Then, I'll be able to make things right and shine. MaxCoach guys just got me.
Du möchstest über neue Trainings oder frei gewordene Plätze infromiert werden, dann bist du hier richtig